At this time, I am having some mixed emotions about it already being February. On one hand, I'm super glad it is because winter can go take a hike right now. I'm over it! On the other hand, I still have a lot of learning to get done with my little owls.
Anyways, I will embrace the truth that it is now February and will link up with Farley for her monthly Currently. Click the button below to read other blogger's Currentlys and to find some new blogs to follow. :)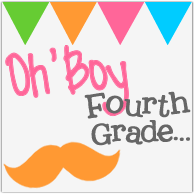 Here we go....
Shall we have a little explanation for these answers???
Listening- We are currently getting more snow up in WI, so I'm listening to the snow plows making their trips up and down our street in a tired attempt at keeping the roads clear.
Loving- Due to our two cold days last week, I got myself hooked on the Netflix show, Hemlock Grove. I'm not quite sure what it is about the show that hooked me, but I have been trying like crazy to finish it so I know what happens.
Thinking- This one is pretty straight forward. My house could use a bit of cleaning right now. I mean, it isn't terrible by any means, but some dusting would be nice. Anyone want to come and do it?
Wanting- I really am over winter. It has been long and cold and I'm just done with it. At this time I think it is safe to say that winter and I are not friends. :)
Needing- Don't get me wrong on this one, I love my family with all my heart, but a weekend getaway where I can pamper myself and relax sounds heavenly.
The two truths are the first two- I was a gymnast for over ten years. My mom had enrolled me in gymnastics classes because I was really shy and she was hoping it would help me open up. I ended up just loving everything about the sport. After a couple of years of just recreational classes, I started competing. I was then in the gym 4 days a week for up to 3 hours at a time.
I have always wanted to be a teacher, in particular a Kindergarten teacher. My Kindergarten teacher was the reason for this. She was the sweetest woman in the whole world and she had this way of just connecting with all of her students. I knew that was exactly what I wanted to be as a teacher.
The fib- My son is refusing to take a nap. I so cherish nap time in our house. It is either my own nap time or just quiet time. :)
Finally, we are focusing on shapes this next week and I put together a little shape identification and counting activity to go in their math stations to reinforce our learning. Please feel free to click on the picture and download!
Thanks for reading my ramblings today and have a wonderful weekend!
~Erin